Innehållet nedan modereras inte i förväg och omfattas därmed inte av webbplatsens utgivningsbevis.
Oxygen generator
Tillbaka till företagsprofilen.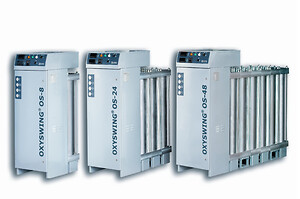 Oxygen

The air around us is composed of Nitrogen (78%) and Oxygen (21%) and little else. This is a oppotunity, it can be economically beneficial, to extract these gases from the air.
Previously, this process has been relatively expensive and technologically reserved gas companies which, after extraction of the gases in either high-pressure cylinders or cryotanke (where the gas is cooled and liquid form), but in recent years technological developments in Nitrogen & oxygen generators have made it possible and often economically beneficial even to produce Nitrogen or Oxygen from the air.
The industry's increased focus on cost reduction and the goal of maintaining a competitive position in the market made, more attention has begun to look at the traditional method of delivering Nitrogen & Oxygen on.

Fakta om Ultrafilter Skandinavien ApS
Adress
Ultrafilter Skandinavien ApS
Sunekær 1
5471 Søndersø
Region
Danmark
Syddanmark
Nordfyns Kommune
Telefon: +45 82303020
Fax: +45 64 813 740
VAT nummer: DK32931472
P nummer: 1016042680
Anställda: 7